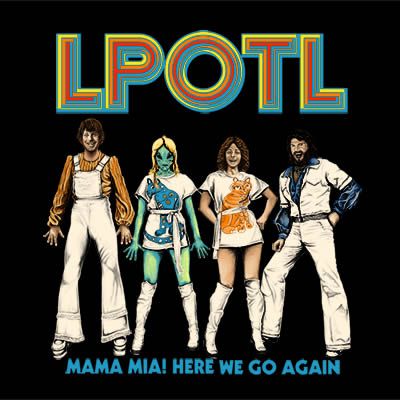 Produced by: Showbox Presents
Date: Saturday, December 4, 2021
Event type: Reserved Seating, All Ages
Doors open at: 7 p.m.
Show starts at: 8 p.m.
Tickets: All ages advance tickets are reserved seating and available now for $150 for VIP tickets located in front of the stage, $39.50 for seats located just behind the first section, $29.50 for seats located behind the second section and in the lower balcony, and $25 for upper balcony seating, online at TicketsWest.
VIP tickets include best seats in house, a signed poster, tour lanyard, and a post-show Q&A.
Unless sold out, tickets will also be available at the McDonald Theatre Box Office on the day of the show for the same amounts listed above beginning at 5:30 p.m. when the Box Office opens.
The reserved seated comedy concert is open to everyone of all ages. All tickets subject to service charges and/or user fees.
MCDONALD THEATRE COVID PROTOCOLS FOR PATRONS AND STAFF
DUE TO THE SURGING AND HIGHLY TRANSMISSIBLE DELTA VARIANT OF COVID-19 AND FOR THE HEALTH & SAFETY OF OUR PATRONS, ARTISTS, CREW AND VENUE STAFF, THE MCDONALD THEATRE WILL BE IMPLEMENTING THE FOLLOWING POLICY FOR ALL MCDONALD THEATRE EVENTS, UNTIL FURTHER NOTICE:
All McDonald Theatre patrons, attendees and event staff will be required to show proof of FULL vaccination before entering the venue OR proof of a negative Covid test taken within 48 hours of the time of entry into the venue. Please note that all patrons must also provide a legal ID to match the vaccine card or negative test.
Patrons can provide their actual paper vaccination record or negative test report or present a photograph of their documentation.
This policy is in addition to the current Statewide in-door mask mandate. These policies are subject to change. Any updates to shows will be available on our website, and ticket-holding patrons will be informed of any changes via their email used on TicketsWest.
Thank you for your ongoing support through these trying times.
The Last Podcast on the Left is a weekly podcast on the Last Podcast Network featuring comedian and podcast host Ben Kissel, podcast producer and researcher Marcus Parks, and comedian and actor Henry Zebrowski, all of whom are longtime friends. Episodes have explored the topics of serial killers, conspiracy theories, UFO sightings, ghosts, and readings of fan-submitted creepypastas. The name of the podcast is a reference to the 1972 horror movie The Last House on the Left.
Episodes explore real and imagined horror, with a typical runtime of one to two hours. The show releases two episodes weekly, a main episode and a side story episode. The opening theme of the podcast features snippets from serial killers, such as Jeffrey Dahmer who utters the line, "That's when the cannibalism started." It also includes the line and subsequent advertisement transition "Rise from your grave!" uttered by Zeus from the Sega action game Altered Beast. The closing theme is Al Bowlly's "Midnight, the Stars and You", a reference to The Shining. Several repeat characters are present on the podcast, primarily voiced by Zebrowski, such as "Detective Popcorn" (the semi-erotic food-focused incompetent police detective), Charles Ng (a notorious serial killer), "Terry the Gnome", and Minnie and Nannie Williams (victims of serial killer H. H. Holmes).