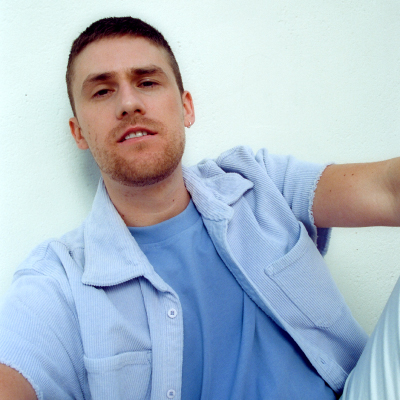 Produced by: AEG
Support: Wallice
Date: Sunday, February 27, 2022
Event type: General Admission, All Ages
Doors open at: 7 p.m.
Show starts at: 8 p.m.
GA Tickets are sold out!
Platinum tickets gives fans direct access to purchasing premium tickets at market value. Ticket prices and supplies of inventories are subject to change based on demand. By purchasing tickets directly from the official event ticketing provider fans can eliminate the risk of purchasing tickets that may be considered lost, stolen or counterfeit.
Only a limited supply of platinum tickets are available now online at TicketsWest.
The general admission concert is open to everyone of all ages. All tickets subject to service charges and /or user fees.
MCDONALD THEATRE COVID PROTOCOLS FOR PATRONS AND STAFF
DUE TO THE SURGING AND HIGHLY TRANSMISSIBLE DELTA VARIANT OF COVID-19 AND FOR THE HEALTH & SAFETY OF OUR PATRONS, ARTISTS, CREW AND VENUE STAFF, THE MCDONALD THEATRE WILL BE IMPLEMENTING THE FOLLOWING POLICY FOR ALL MCDONALD THEATRE EVENTS, UNTIL FURTHER NOTICE:
All McDonald Theatre patrons, attendees and event staff will be required to show proof of FULL vaccination before entering the venue OR proof of a negative Covid test taken within 48 hours of the time of entry into the venue. Please note that all patrons must also provide a legal ID to match the vaccine card or negative test.
Patrons can provide their actual paper vaccination record or negative test report or present a photograph of their documentation.
This policy is in addition to the current Statewide in-door mask mandate. These policies are subject to change. Any updates to shows will be available on our website, and ticket-holding patrons will be informed of any changes via their email used on TicketsWest.
Thank you for your ongoing support through these trying times.
Under the fitting moniker Still Woozy, Bay Area songwriter/producer Sven Eric Gamsky makes off-balance indie pop with a homespun mix of acoustic and electronic components. After he went viral with the R&B-inflected "Goodie Bag" in 2017, he continued to release one-off tracks until presenting the Lately EP in 2019. It included another 100-million-plus streamer, "Habit."
Gamsky debuted his solo project, Still Woozy, with the warped and jazzy "Vacation" in April 2017, following it weeks later with "Cooks," which proved to be a streaming breakthrough. Later the same year, the highly stylized soul of "Goodie Bag" became an even bigger online hit, amassing tens of millions of streams. He released periodic singles over the next year-and-a-half until landing a distribution deal with Interscope for his label Still Woozy Productions. They released the debut EP Lately EP in May 2019. It contained "Habit," which became his biggest hit since "Goodie Bag."
Still Woozy returned with more original material in 2020, including "Window" and "Cheesin'," the latter a collaborative track for Republic Records with artists including Cautious Clay, Remi Wolf, and Claud. Back on his own, he kicked off 2021 with "Rocky."