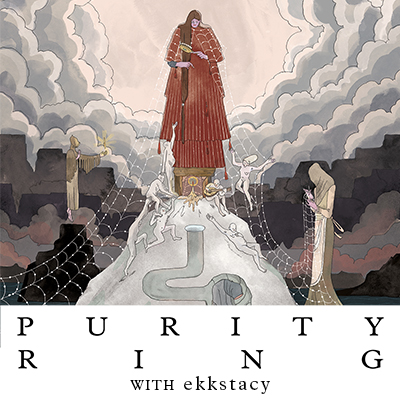 Produced by: Kesey Enterprises Presents
Support: ekkstacy
Date: Wednesday, June 1, 2022 moved from October 21, 2021
Event type: General Admission, All Ages
Doors open at: 7 p.m.
Show starts at: 8 p.m.
Tickets: All ages advance tickets are general admission and available now for $26 online at TicketsWest.
Unless sold out, tickets will also be available at the McDonald Theatre Box Office on the day of the show for $31 beginning at 5:30 p.m when the Box Office opens.
The general admission concert is open to everyone of all ages. All tickets subject to service charges and /or user fees.
hey everyone,
out of concern for the safety of our crew, our fans, ourselves and all our loved ones, we must postpone these tour dates once again. simply put, the pandemic is not yet over. we've rescheduled our fall tour dates for summer 2022. your tickets will be automatically transferred to the new date. we're not responsible for ticket sales so you must go to the place you bought them from to handle any changes.
we apologize for the inconvenience and sadness this may bring. we understand how it feels — we've spent months working on a new live show that we're really proud of and excited to share. nearly all our shows are indoors, and when we announced these dates last spring we imagined them being a celebration. the past two months have shown that what we hoped for is just not yet possible. it's sad and hard and we wish we didn't have to make this decision. we wish there was more assistance for people in our position where tour is their primary means of income. the decision of whether or not to play a show during a pandemic currently falls on the artist's shoulders alone when it should be the responsibility of public health officials, national and local leaders, and the music industry at large to ensure the safety of artists, crew, concert goers and our families. having watched loved ones hurt, hospitalized and killed by this virus, we feel it would be insensitive and reckless to carry on with tour as if the pandemic isn't happening. out of love and respect for those who have died, come too close, or who have to suffer the consequences of long covid, we regretfully must push our dates.
please know that we so much look forward to seeing all of you and it's been a difficult couple of years waiting for these shows to happen. in the meantime we are going to make some sounds and when the time comes that we can get on the road, we'll have some exciting things to show you. whatever you do, please stay safe and remember to take care of each other.
all our love,
megan + corin
After more than five years, Purity Ring recently released their third album. WOMB, which is entirely produced and recorded by the duo of Megan James and Corin Roddick.WOMB chronicles a quest for comfort and the search for a resting place. Lead single 'stardew' is a glittering, transcendent invitation to "just be where you are" – to experience the kind of powerful peace that can only be found by truly coming home.
Purity Ring helped define the sound of synth pop in the 2010s and beyond. On 2012's Shrines, the combination of James' deceptively innocent soprano vocals and unsettling, often graphic lyrics with Roddick's adventurous production — which borrowed from R&B and hip-hop as well as more traditional electronic pop — made for a distinctive style that other artists emulated for years to come.
Purity Ring continued to evolve, however, whether they reinterpreted mainstream pop polish in their own fashion on 2015's Another Eternity, collaborated with Katy Perry on her 2017 album Witness, or mined the shadowy depths of their sound on 2020's Womb.