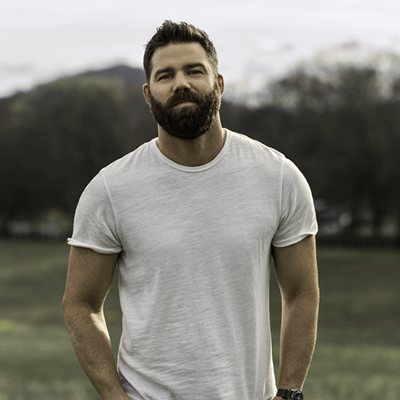 Produced by: AEG
Date: Thursday, October 7, 2021
Event type: General Admission, All Ages
Doors open at: 6:30 p.m.
Show starts at: 7:30 p.m.
Tickets: All ages advance tickets are general admission and available now for $32.50 online at TicketsWest.
Unless sold out, tickets will also be available at the McDonald Theatre Box Office on the day of the show for $35 beginning at 5:30 p.m when the Box Office opens.
The general admission concert is open to everyone of all ages. All tickets subject to service charges and /or user fees.
MCDONALD THEATRE COVID PROTOCOLS FOR PATRONS AND STAFF
DUE TO THE SURGING AND HIGHLY TRANSMISSIBLE DELTA VARIANT OF COVID-19 AND FOR THE HEALTH & SAFETY OF OUR PATRONS, ARTISTS, CREW AND VENUE STAFF, THE MCDONALD THEATRE WILL BE IMPLEMENTING THE FOLLOWING POLICY FOR ALL MCDONALD THEATRE EVENTS, UNTIL FURTHER NOTICE:
All McDonald Theatre patrons, attendees and event staff will be required to show proof of FULL vaccination before entering the venue OR proof of a negative Covid test taken within 48 hours of the time of entry into the venue. Please note that all patrons must also provide a legal ID to match the vaccine card or negative test.
Patrons can provide their actual paper vaccination record or negative test report or present a photograph of their documentation.
This policy is in addition to the current Statewide in-door mask mandate. These policies are subject to change. Any updates to shows will be available on our website, and ticket-holding patrons will be informed of any changes via their email used on TicketsWest.
Thank you for your ongoing support through these trying times.
Jordan Davis transformed himself from a Nashville newcomer into a countrywide chart-topper with 2018's Home State. Inspired equally by the old-school songwriters of his parents' generation and the high-production dynamics of modern country radio, Home State was a once-in-a-decade debut, filled with fresh material — including the Number 1 hits "Slow Dance in a Parking Lot," "Take It From Me," and "Singles You Up" — that bridged the gap between the classic and the contemporary.
That unique sound owed its diversity to Jordan's roots in Shreveport. Raised by a family of songwriters (including his uncle, Stan Paul Davis, who wrote hit songs for Tracy Lawrence during the 1990s), he grew up in the cultural melting pot of northern Louisiana, within a day's drive of New Orleans' jazz clubs, Mississippi's juke joints, and East Texas' country saloons. Music was everywhere, and Jordan happily soaked it up. "I never felt drawn to one specific genre," he remembers. "I was just drawn to songwriting. It didn't matter if I was listening to folk music or southern rock — if it was a well-crafted song, it would pull me in."